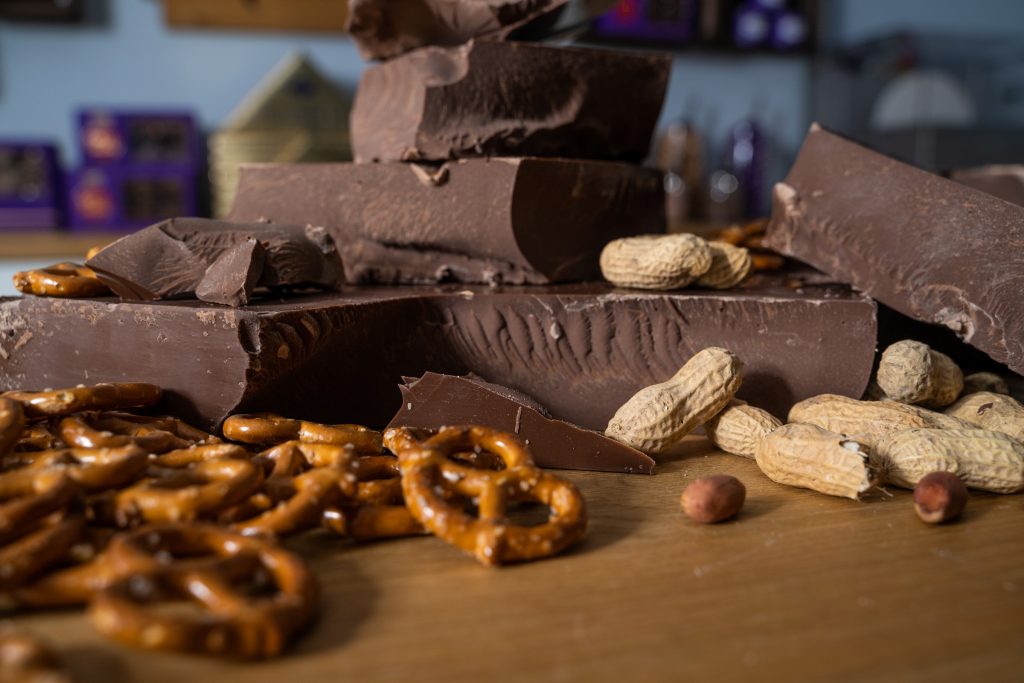 Treat yourself! That's right, working hard throughout the day means you deserve a delicious candy break every now and then. This is why it's a great idea to include a variety of candy options in your Atlanta break room services. Employees will love having access to the mid-afternoon treat to power them through the rest of the day. Keeping candy in your Atlanta snack vending machine is an added office perk everyone can look forward to and enjoy.
So, are you ready to stock your Atlanta break room with the best candy around? Keep reading below for the newest candy mash-ups you need in your office micro-market. Trust us, your employees will love you for this!
Snickers Peanut Brownie Squares
You know what all the Snickers commercials say, "you're not you when you're hungry." Keep your workers full and satisfied with the iconic candy brand's newest creation. The Snickers Peanut Brownie Squares put a tasty spin on the original classic candy bar. The new flavor replaces the nougat center with a chewy chocolate brownie layer. This combined with the chocolate-covered, caramel-filled, peanut-y delight will give workers something exciting to look forward to. Put the Snickers Peanut Brownie Squares in your Atlanta micro-market, and your employees will never want to leave!
Reese's Peanut Butter Cups with Pretzels
Is there a better combination than peanut butter and chocolate? Well, the only thing that might have it beat is by adding pretzels to the mix. Now, you can try this trio of goodness for yourself by putting it in your Atlanta vending machines. The Reese's Peanut Butter Cups with pretzels that the beloved brand recently released will make every candy lover swoon. You're likely going to need to restock these goodies on a regular basis. People won't be able to keep their hands off of them!
M&M's Classic Mix
Think trail mix, but with a lot more chocolatey goodness! The innovative (and long-awaited) new creation will put all of your favorite M&M flavors in one bag. So, no one will have to choose between all of the wonderful choices. The M&M's Classic Mix! will include milk chocolate, milk chocolate peanut, and milk chocolate peanut butter varieties all together in one convenient mixture. Additionally, everyone at the office will appreciate having these crunchy yet creamy bites in your Atlanta office pantry.
Looking for the best Atlanta break room solutions to stock up on the latest candy mash-ups? Look no further, we can help! Contact us at PB&J Vending or call us at (877) 820.8363 today!